What Should You Think About When Migrating Existing Healthcare Systems and Applications to the Cloud?
e4health has the answers.
Moving to the cloud can bring numerous benefits for your organization, including increased flexibility, scalability, and cost savings. Don't let the fear of change hold you back. Our migration services can help you seamlessly transition and unlock your organization's full potential.
To learn more, please visit this Healthcare IT Today article featuring e4health's Chief Information Officer Max Lawson and VP of Healthcare IT Operations & Consulting Rich Amelio.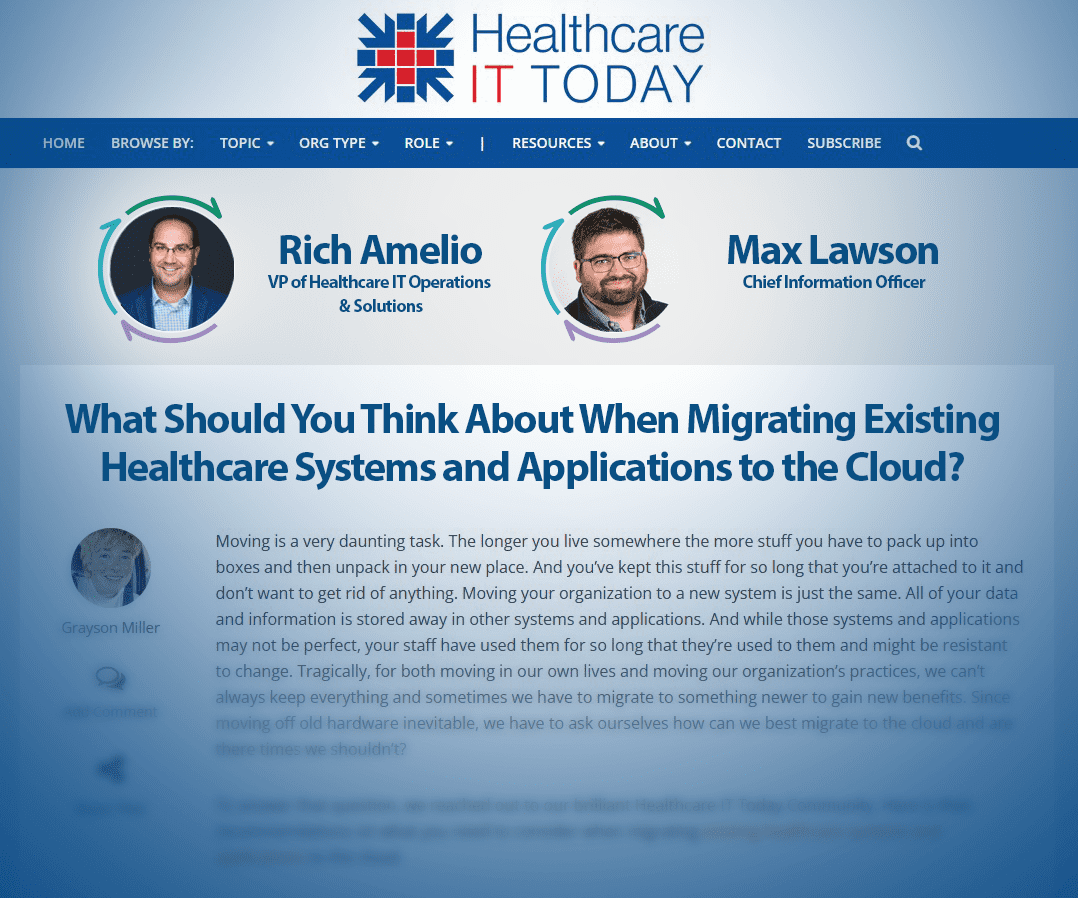 About the

Unparalled Expertise

of our Healthcare IT Experts…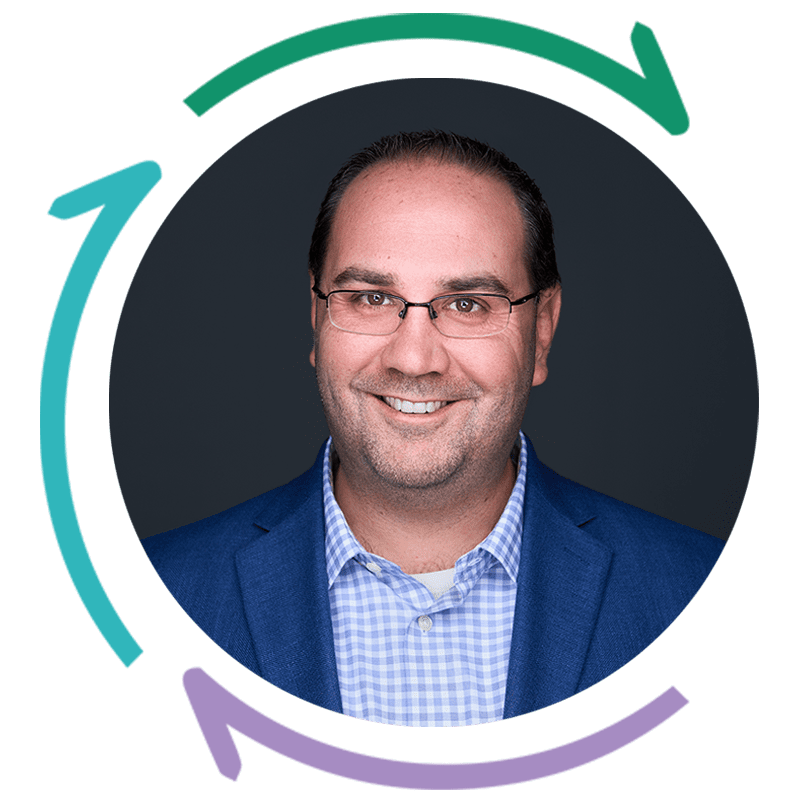 Rich Amelio
VP of Healthcare IT Operations & Consulting
An experienced IT executive with 15+ years of experience, Rich provides oversight and strategic support for complex projects in healthcare. Prior to joining e4health in 2017, Rich developed his knowledge through various IT management and leadership roles in the greater Philadelphia area. Since joining e4health, Rich has led the Healthcare IT team and specializes in IT program management, EHR architecture and Resource Planning. Rich has a proven track record of working with clients to develop tailored solutions to complex problems, while ensuring exceptional quality and delivery.
Max Lawson
Chief Information Officer
Max Lawson is an experienced IT executive with over 14 years of healthcare IT knowledge. As CIO at e4health, Max assumes the role of providing technical oversight, strategic planning, and technical support. Max's journey began at Virginia Tech, where he earned his Bachelor's degree in Computer Science. Post-graduation, he delved into the realm of healthcare technology, contributing significantly to his local health system's development and deployment of their Soarian platform.
In 2011, Max embarked on a transformative journey by joining the e4health family. Since then, he has been instrumental in assisting clients nationwide with an array of services, including reporting, analytics, automations, and managing technology deployments, particularly in support of EHR migrations. Simultaneously, Max has used these experiences to mold e4health's internal infrastructure and technical logistics while playing a key role in shaping a highly flexible, lean, and successful support team in a virtual environment.