Join our mission, be part of our World Class Team
At e4health, win-win is the core of our everyday values. You'll experience a passionate, driven Team dedicated as much to our mission as we are to your growth – because our People make the difference.
Passionate about Empowering Better Health?
You'll fit right in. We're a community of talented, healthcare professionals committed to caring for those who care for others – and we deliver. Our unique backgrounds, talents, expertise, and diverse experiences unite to tackle healthcare's most difficult challenge – balancing quality and integrity with clinical and financial results.
At e4health, our innovative and fun culture embraces change and learning to create an environment where greatness thrives. When our clients, our community, and our team members grow, we grow.
We practice our values every day
WE GROW is an easy way to remember our five core values.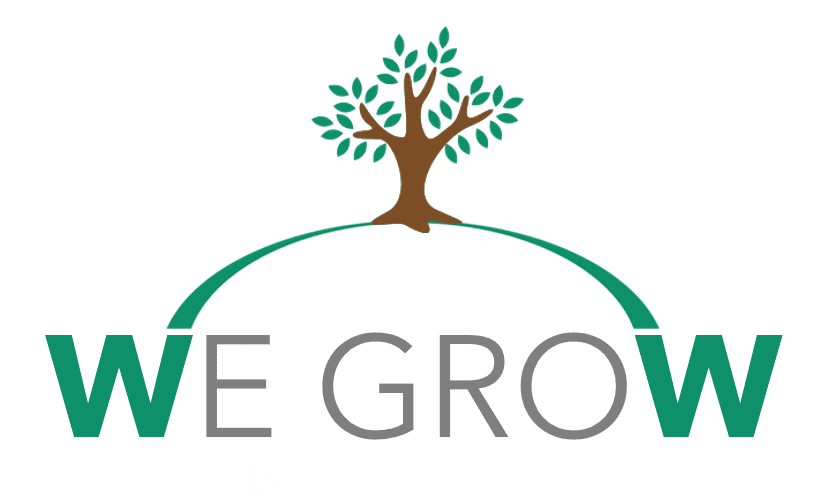 Embrace change, fun, & learning!
Respectfully listen, challenge, & support each other!
Our PEOPLE make the difference!
W

in /

W

in
& celebrate everyday wins!
Diversity Makes us Better
e4health provides equal opportunities to all people without regard to race, color, religion, national origin, ancestry, marital status, veteran status, age, disability, pregnancy, genetic information, citizenship status, sex, sexual orientation, gender identity or any other protected category.
Benefits for Better Health
e4health offers healthcare benefits to support better health for our team, with employer-sponsored HSA, dental, vision, short-term and long-term disability and life insurance, and 401K with employer match.
Applicants for U.S. based positions with e4health must be legally authorized to work in the United States. Verification of employment eligibility is required at the time of hire. 
Championing our Culture: The e4health Culture Council
The success of our organization lies entirely in our team members' hands and the outstanding work they do for our clients. Their voices are a critical part of company decision making. And the e4health Culture Council ensures we focus on initiatives that matter most to our team.
The mission of the Culture Council is to:
Advise the executive leadership team on strategies, policies, and initiatives related to new and existing talent engagement
Implement great ideas and initiatives based on the Great Place to Work® survey outcomes and other recommendations for our community
Our Commitment to Education
Our investment in education reflects our investment in our Team. By leveraging our IQ Education Center and industry-leading education team, we provide powerful education and training to empower our staff to grow to the best of their abilities, to make our talent community even more talented.
Meet Our Talent Support Team
Jennifer Thomas
Vice President of Talent – Email Me
Jen has spent the last 15 years supporting healthcare consulting firms in a variety of roles including marketing, sales support, account management, talent acquisition and human resources. Her passion for connecting individuals to new opportunities and building world class teams has been an integral part of e4 since 2013. As Vice President of Talent, Jen is on a mission to make e4health the best place to work for team members by cultivating an inclusive and high performing culture.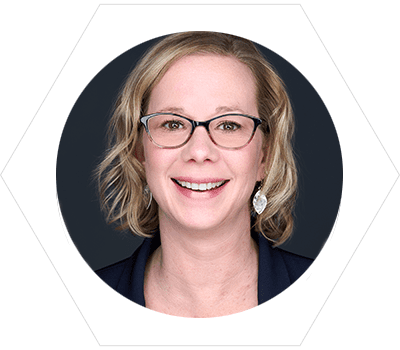 Angela Cothern
Manager of Talent Acquisition, Coding and CDI Divisions – Email Me
My love for the outdoors and the mountains makes Washington State the perfect place to live. My husband, 3 children and I load our 5th wheel for adventures as often as we can. I spent the first 25 years of my career in the restaurant industry, 3.5 years ago I took a leap of faith to start a new career and joined the e4health team. I have a passion for connecting with people, building relationships, and helping people grow in their career. I would love to meet you and assist in creating your future with e4health. Connect with me on LinkedIn and lets start your journey today!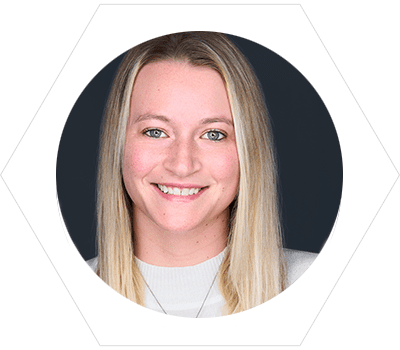 Eryn Muttik
Talent Acquisition Manager, Healthcare IT & Operations Consulting and Health Information Management  – Email Me
Hi! I've been working with e4health for multiple years now and have enjoyed every minute of it. I started as a Talent Acquisition Specialist and moved my way up to Manager,  where I'm able help my team fill roles while continuing to help candidates find the perfect job for them. I graduated from Kutztown University with a BS in Industrial Psychology and have been in the talent acquisition field for over 10 years now. In my opinion, healthcare/IT recruiting has been the most exciting and challenging career to work in.  In my personal life, I love spending time outdoors with my husband and our dog, visiting the beach, and relaxing inside with my cats while reading a book. Connect with me on LinkedIn ! I'm looking forward to meeting you and finding your next opportunity!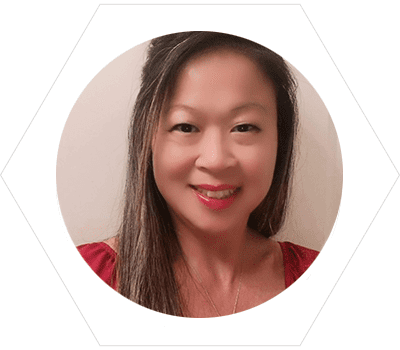 Kim Wright
Talent Acquistion Partner – Email Me
Hello! My name is Kim, I'm originally from Michigan and relocated to the beautiful sugar white sands of the Emerald Coast beaches in the Northwest Panhandle in Florida. I've been married for twenty years, and have three children, along with two grandchildren. Overall, I have over twenty years of Human Resources experience, specializing in Talent Acquisition in a variety of respected industries. My favorite bar none has been recruiting Healthcare talent. I joined the e4health Team almost two years ago. Over my career, I have developed several wonderful business partnerships and opportunities with both clients and candidates. I strive to recruit the best talent and build relationships. I genuinely enjoy being a part of everyone's' beginnings and being an ambassador of our Organization. I have a passion for doing what I have always enjoyed, developing careers, and making connections. I would love to connect with you on LinkedIn and be part of your beginnings on an exciting journey with e4health! Come join our Team!
Lauren Alston
Talent Acquisition Partner – Email Me
Hi all! My name is Lauren, and I am originally from Manchester, England, but currently reside in Palm Coast, Florida. I've been with e4health for four years now working in a variety of different roles such as Human Resources, Sales, and now I've found my calling with Recruiting! 
My previous experience working for the Walt Disney Company for many years has instilled the value of hard work in me. My desire to find the best of the best stems from that! The benefits, work life balance, education, and flexibility we offer here at e4health make it easy as a full cycle recruiter as I am always confident that the candidate's needs will be met, if not exceeded! Connect with me on LinkedIn! I look forward to being a part of your hiring journey in joining the e4health Family!
Alisha Sandoe
Talent Acquisition Partner – Email Me
Hi! My name is Alisha Sandoe. I am the fur-mom to 3 cats and fiancé to my soon-to-be husband who I will be marrying this month! I have been with e4health for 3.5 years now and have been working within the healthcare industry for a little over 10 years. When I first graduated Penn State with my B.A in Psychology, I began working hands on as a Psych Technician. After many years, I found myself ready for a change and I'm so glad I ended up with e4health working in the HR field! I find helping people the most rewarding gift there is and I love connecting with new people to help them take the next step in their career. On my "off" time I am an artist, yogi, and adventurer. I love the outdoors and anything "creative." My fiancé and I spend a lot of time in nature whether it be the mountains or at the beach. At home you can usually find me snuggled up with my kitty's, tending to my plants, or doing some random creative activity. Connect with me on LinkedIn!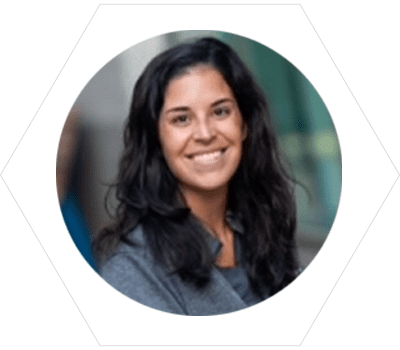 Nicole Amelio
Talent Acquisition Partner – Email Me
Hello! My journey with e4health actually began when I worked as an eMPI abstractor on one of their projects back in 2019. As an RN by initial trade, I helped e4health navigate projects during the pandemic. My recruitment of team members for those projects led me to officially joining the Talent Support Team in Jan 2022. My experience from being a team member on a project helps me to truly connect to folks as I share a personal connection to that side of the work. When I'm not working, I'm busy at home as a wife and mom to 3 boys, living that busy ice hockey life! Connect with me on LinkedIn. I look forward to being your first step in joining our wonderful team!