Reduce Cost and Boost Revenue Integrity
Achieve the most accurate patient data with our holistic approach
Health Information Management Solutions
Health information departments have undergone a dramatic shift over the past decade. Most departments now work remotely, new reporting structures are in place, and traditional tasks are digital.
As these health information professionals expand into revenue integrity, information governance and clinical data accuracy roles, new management needs arise. And a more strategic and holistic approach is needed. This is where e4health comes in.
eMPI Cleanup and Remediation
Achieve a clean, accurate master patient index and improve patient safety. No one starts faster.
Clinical Data Abstraction
Quickly target patient accounts that need data migration or chart prep.
Legacy Data Migration and Validation
Ensure patient data is transferred securely, completely, and accurately to improve clinician trust in quality migrated data. 
Scanning, Indexing, Recovery
Rapidly identify gaps and waste to improve document digitization, productivity, and quality.
Interim Leadership and Staffing
Harness e4health's insights and expertise in various settings, hospital sizes and case mixes.
HIM Productivity and Software Solutions
Easily capture and report workflow productivity, and identify and remediate duplicate data across EHR and revenue cycle systems.
Change Event? Think e4health
Even the most prepared organizations encounter challenges when handling legacy system data migration as part of an EHR implementation, M&A activity, or while sunsetting a retired system.
When these change events occur, only e4health possesses the unique combination of HIM and IT subject matter experts and solutions to protect data integrity. From data strategy and data migration to data validation and eMPI remediation, we ensure patient data is transferred securely, completely, and accurately to inspire full confidence in patient data accuracy.
Here are a few examples of how we've successfully helped clients across the nation reduce costs and improve data quality.
Case Study: Overcoming the Challenge of Interfacing 5 EHRs with Epic
Learn how WellSpan overcame the challenges of interfacing 5 legacy EHRs to the Epic platform. – Click To Read Case Study
Case Study: Northeast Region Health Network EMPI Cleanup Case Study
Case Study: Preserving Data Integrity During Epic Migration
Deep, Unparalleled Experience
e4health is the only services and consulting firm to address every HIM function: data migrations, coding, clinical documentation, clinical data abstraction, and health information productivity and analytics. We work together across HIM, IT and executive leadership to launch new strategies that reduce cost, solidify information governance, and boost revenue integrity – for now and for the future.
Customers rely on e4health's proven strategies for integration and project management. Expert teams ensure the highest levels of medical record and clinical data accuracy. And our broader skill set brings decades of experience to every engagement ensuring long-term success.
Data expertise combines with intelligent technology applications to drive staff efficiency.
Project managers remain at the helm to ensure the highest levels of quality and integrity.
Proven set of HIM solutions and strategic counselors support day-to-day operations and large, one-time data initiatives.
Meet Our Health Information Management Leader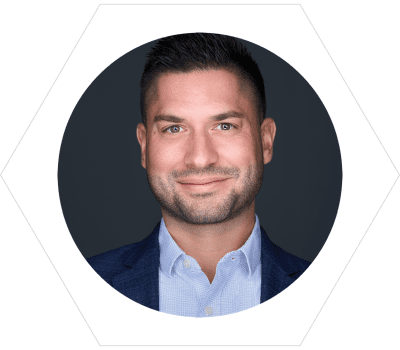 Todd Goughnour, RHIA, MBA
Vice President of Health Information Management
Todd leads the success of the HIM division at e4health, bringing over 15 years of experience in the healthcare HIM and IT industry, and has been with e4health since its beginning. Complementing leadership with hands-on experience, Todd has led over 150 successful HIM engagements, with the majority of his focus on eMPI innovation in the industry. An active speaker and published contributor to the eMPI world, Todd has also served in multiple eMPI conversion program manager roles for our clients. Todd has also served in interim HIM director roles, and is the creator of e4health's proprietary performance management software, e4sight. Todd holds an MBA from La Salle University and a Bachelor's of Science in Health Information Management from Temple University.
"If you are looking for a company that will go above and beyond to help you and do the job right, this is the partner to work with."
– Health Information Management and CDI Executive, Large Northeast Health System