We are thrilled to be joining our customers and colleagues October 8-10 in Baltimore for the AHIMA23 Conference! If you're attending, be sure to add a visit to Booth #741 to your agenda. Our subject matter experts will be on hand to share valuable insights on how our innovative and flexible healthcare solutions deliver results, drive change, protect investments, and support long term value.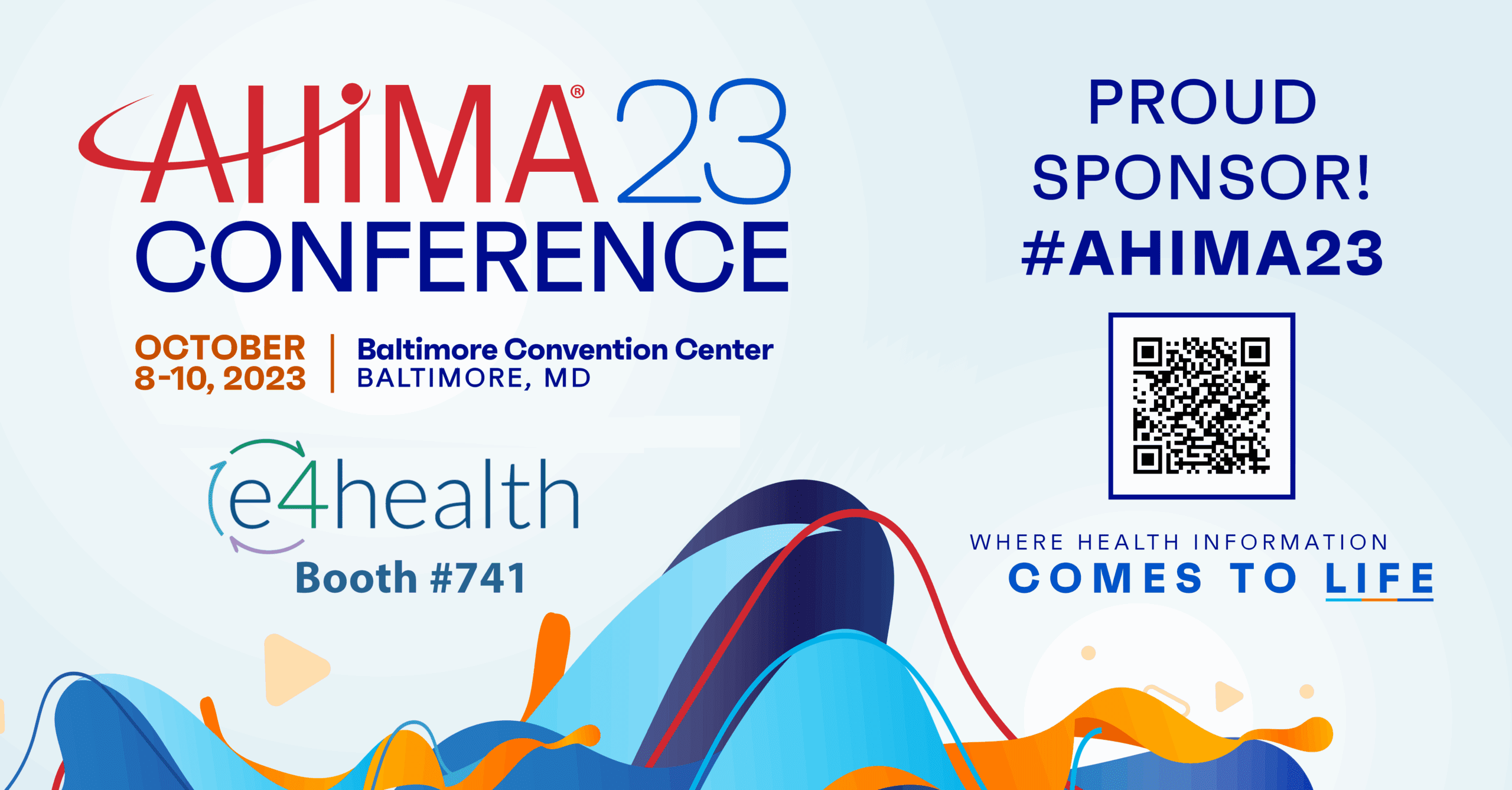 Empowering Better Health by Caring for the Teams Who Care for Others
e4health offers unparalleled healthcare knowledge depth and breadth, ensuring that a patient's journey through the healthcare system is accurately and efficiently recorded, with optimized systems and workflows to seamlessly improve care delivery and reimbursement.​​​​
HIM Solutions: Save time and cost while ensuring revenue integrity with e4health's holistic approach to patient data accuracy. From data migration to validation and eMPI remediation, e4health offers strategic solutions, technologies, and expert teams for both traditional day-to-day HIM operations and major change events.
Coding Solutions: Ensure complete and compliant representation of the patient's clinical picture through accurate, comprehensive medical coding solutions. e4health's experts bring the highest levels of quality and productivity to coding teams, improving efficiency, ensuring accurate reimbursement, and driving compliance. ​
Clinical Documentation Integrity Solutions: Pinpoint, report, correct, and monitor all documentation goals and needs with our proven e4health CDI approach. Accurate documentation ensures correctly reflected quality outcome measures and proper reimbursement by identifying, targeting, and resolving documentation integrity issues. Work with industry-leading subject matter CDI Experts to improve accuracy and productivity across the documentation continuum.
Mid-Revenue Cycle Solutions: e4health optimizes your mid-revenue cycle to accelerate cash, increase net revenue, reduce costs, and ensure quality. From a clinician's first patient note throughout the documentation continuum, e4health partners with you to assess your structure and workflow and enhance your strategy, delivering solutions to improve clinical and financial performance.
Education and Training: Our deep knowledge, experience, and best practices are shared in powerful ways. Foundational and forward-looking training delivers immense value to organizations by filling knowledge gaps and addressing mid-revenue cycle, coding, auditing, and clinical documentation integrity (CDI) challenges.
For nearly 2 decades, e4health has been caring for the teams who care for others by delivering world-class solutions to increase quality, productivity, and value throughout the mid-revenue cycle.​​ Visit us at Booth #741 to learn more, and ​click here to schedule a meeting with us.