We often hear that it is crucial for medical coders, auditors and CDI personnel to stay up to date on the latest coding changes and coding clinic information.
But why? There are a few reasons.
Accurate reimbursement. Reviewing and understanding how to apply the newest codes ensures accurate reimbursement for the healthcare organization.  Using an outdated code could result in a claim being denied and/or delayed payment.
Assists with AHIMA and/or AAPC credential maintenance. Attending a 'live' or 'remote' education session on ICD-10 annual updates or Coding Clinic reviews typically include CEUs (continuing education units) which are required for credential maintenance.  This is a great way to not only stay up to date on the latest in coding trends and updates, but also keep your credential current as well.
Accuracy and uniformity of medical coding. The AHA Coding Clinic provides guidance to address challenging situations that are not clearly resolved via the Official Guidelines for Coding and Reporting or ICD-10 classification itself. The AHA Coding Clinic has been published since 1984 and is a great resource for coders seeking solutions to some of the trickiest coding scenarios.
COVID-19. The guidelines and code usage for COVID-19 continue to be a fluid situation.  In May of 2023, the public health emergency due to COVID-19 is supposed to be ending so look for even more coding updates related to COVID-19 to be effective in October 2023.
Here at e4health, we offer various education sessions including everything mentioned above (bi-annual coding updates and Coding Clinic reviews every quarter). We also offer other topics such as CDI, E/M and CPT updates, Risk Adjustment Coding and various 'hot topics'.   AAPC and AHIMA CEUs are offered with ALL of our education offerings.  So, whether you are an HIM manager, lead coder or CDI specialist, it is easy to take advantage of the various education opportunities that e4health can provide for you.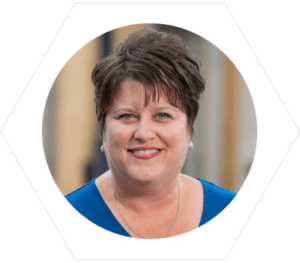 Kim Felix, RHIA, CCS
A recognized leader in the HIM field, Kim has more than 30 years of coding, auditing and management experience in both university and community hospital settings. She has been the project manager for a large scale risk-adjustment federal audit for the past seven years.  Kim was previously the President of SePHIMA and is the PHIMA 2023 Distinguished Member Award Winner.  She has presented at various local, state and national association meetings.  She has had adjunct faculty roles at Temple University, Thomas Jefferson University, Gynedd-Mercy College, Anne Arundel Community College and Study Mentor at Western Governors University.