Everyone's CDI journey is unique…
My CDI story started back in 2009. I was talking with a PRN nurse in the dialysis department when she mentioned a position in the DRG assurance department. Back then, the scope was narrow and involved ensuring DRG's were optimized with CC's/MCC's. I joined the team, and within two and half years, I obtained my CCDS. I've always had a passion for education, and with my experience and recent certification, I was eager to develop training and education for the DRG assurance specialists.
As the industry matured, one of the first changes I noticed was my title changed from Clinical Documentation Improvement Specialist to Clinical Documentation Integrity Specialist. During that time, I worked to develop and deliver a CDI training program that successfully transitioned bedside nurses or coders into effective CDS's, ultimately helping them to develop the same passion for CDI that I fostered. The CDI quality and education program continued to expand proving education across the entire system. I stayed with the program for 15 years and will always remain grateful for the initial conversation in dialysis all those years ago. Now, in CDI consulting, my love for learning is continued as I work diligently to provide both clients and e4health staff with up-to-date customized CDI education. 
Here at e4health, one of our main core values is that our PEOPLE make the difference and is something I truly believe and strive for. I've combined my love for education with my passion for a well-supported, productive team to develop a team that's dedicated to meeting the needs of our clients. I nurture a sense of belonging and togetherness even in our remote environment because together we can do more than we can alone. At e4health, we pride ourselves on the expertise and knowledge of our team. Each consultant is vetted through our recruiting team, given a CDI test, and then interviewed by our CDI leadership team. We track our consultant's productivity as well as quality to ensure e4health CDI Consultants provide supervisor services to clients which is just one of many reasons why our people may the difference.  
As the CDI industry continues to expand so does the scope of a CDI. e4health understands this and the value CDI education brings.

Fueled by my passion for learning, I collaborate with clients on building customized agendas to develop and deliver education to a range of target audiences including, but not limited to, CDS's, providers, and physician advisors. I'm always excited to dive in and help our clients grow and thrive through education and additional support from some of industry's best CDI minds. 
– Lori Harbison LPN, CCDS, CDIP, CCS
Click here for more information on e4health CDI solutions.
About the unparalleled expertise and background of our CDI experts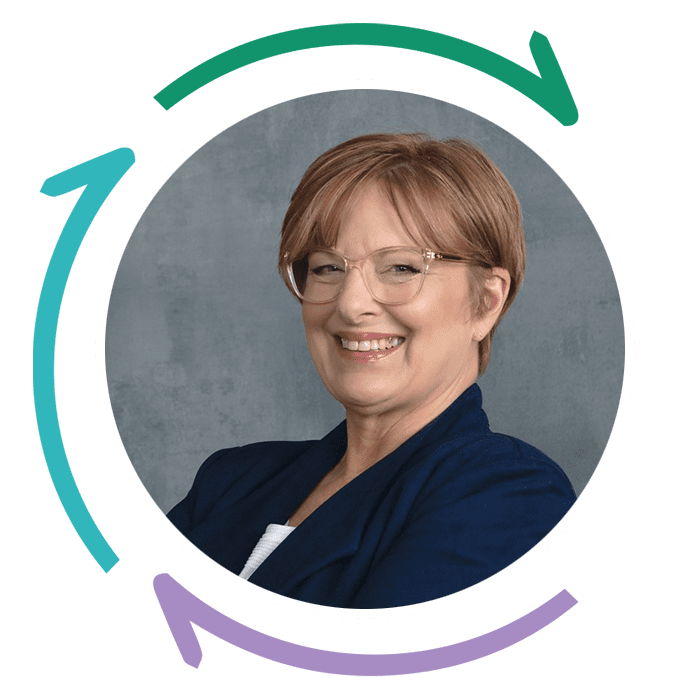 Lori Harbison LPN, CCDS, CDIP, CCS
CDI Operation Manager
Lori brings over 30 years of experience in nursing, including 13 years of experience in Clinical Documentation Integrity. A proven subject matter expert with a deep understanding of review, audit and education, Lori is respected for her contributions and vast knowledge in the Clinical Documentation field.
Lori is a credentialed CDI specialist holding a CDIP from AHIMA and a CCDS from ACDIS. Additionally, Lori is a clinical LPN and credentialed CCS. Lori's philosophy is built on the principle that to meaningfully affect clinical documentation, the physician, CDS and coder must work together as a cohesive unit. She is committed and passionate about fostering and advancing physician engagement and clinical documentation integrity education.  Lori has developed and presented customized education programs for individual physicians, large scale physician groups and health care systems, which has driven increased physician engagement and quality documentation. Lori is recognized for the advancement of the CDI profession by her work on many innovative targeted projects including early adoption of CDI at patient round table discussions and CDI discussion at physician rounding as well as other progressive initiatives.
Prior to joining e4health, Lori led the CDI training program at the Cleveland Clinic for 13 years. As the Quality and Education Coordinator, Lori was charged with the comprehensive training of clinical nurses, coders, and HIM professionals in their complete education as CDI specialists. In this capacity, she developed detailed training programs and continuing education for growth and development of skilled and experienced CDI specialists. Lori is an accomplished educator and mentor with a proven record of successfully training adult learners.  Lori prides herself on the long-term accomplishments of her trainees, many of whom hold CDI leadership positions as well as other health care executive roles.