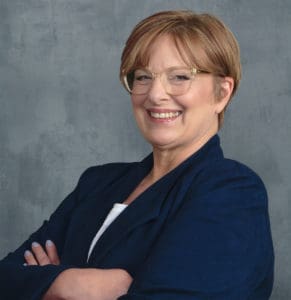 Intellis is pleased to announce the addition of Lori Harbison, LPN, CCDS, CDIP, CCS as our Manager of Clinical Documentation and Quality Services.
Lori brings over 30 years of experience in nursing, including 13 years of experience in Clinical Documentation Integrity. A proven subject matter expert with a deep understanding of review, audit, and education, Lori is respected for her contributions and vast knowledge in the Clinical Documentation field.  
Lori is a credentialed CDI specialist holding a CDIP from AHIMA and a CCDS from ACDIS. Additionally, Lori is a clinical LPN and credentialed CCS. Lori's philosophy is built on the principle that to meaningfully affect clinical documentation, the physician, CDS, and coder must work together as a cohesive unit. She is committed and passionate about fostering and advancing physician engagement and clinical documentation integrity education.  Lori has developed and presented customized education programs for individual physicians, large-scale physician groups, and health care systems, which has driven increased physician engagement and quality documentation. Lori is recognized for the advancement of the CDI profession by her work on many innovative targeted projects, including early adoption of CDI at patient round table discussions and CDI discussion at physician rounding and other progressive initiatives. 
Prior to joining Intellis, Lori led the CDI training program at the Cleveland Clinic for 13 years. As the Quality and Education Coordinator, Lori was charged with the comprehensive training of clinical nurses, coders, and HIM professionals in their complete education as CDI specialists. In this capacity, she developed detailed training programs and continuing education for the growth and development of skilled and experienced CDI specialists. Lori is an accomplished educator and mentor with a proven record of successfully training adult learners.  Lori prides herself on the long-term accomplishments of her trainees, many of whom hold CDI leadership positions as well as other health care executive roles. 
Certifications
Certified Clinical Documentation Specialist (CCDS)

Certified Clinical Documentation Practitioner (CDIP)

Certified Coding Specialist (CCS)

Licensed Practical Nurse (LPN)
Industry Areas
Inpatient clinical documentation integrity

Clinical documentation education-physician 

Clinical documentation education-CDI specialist

Medical Record Review and Auditing

Query compliance

Inpatient Coding
#     #     #
Media Contact:
Dan Cooke, President