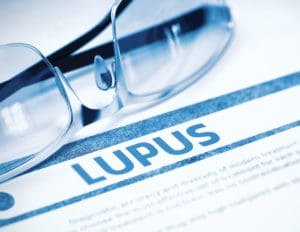 When Lupus (unspecified) is documented in a record, there is no default code. Therefore, it is im
portant to have providers document this condition as precisely as possible.
For instance, document SLE (systemic lupus erythematosus) instead and add any complications that accompany this diagnosis.  It is often accompanied by Sjogren's syndrome or Sicca syndrome, which have very specific codes.  Another solution is to develop facility or provider-specific guidelines to report M32.9 (SLE, unspecified) as a default for Lupus, unspecified.