When companies come together under a single brand, their customers understandably ask why. At e4health, we believe in simple, straightforward answers, which is why you've probably heard our three-word response – we're on a mission to
Empower Better Health
. With 20 years and 400+ referenceable health providers under our belt, we believe the best way to do so, driving improved clinical
and
financial outcomes, is to increase quality, productivity, and value throughout the mid-revenue cycle.
The mid-revenue cycle is complex and nuanced, requiring several areas of expertise. e4health was forged from a combination of HIM, HIT, and coding powerhouses – e4 Services, Intellis, and eCatalyst – to fill this unmet need.
Together, our unified organization offers unparalleled healthcare knowledge depth and breadth, ensuring that a patient's journey through the healthcare system is accurately and efficiently recorded, while optimized systems and workflows seamlessly improve care delivery and reimbursement.
To better understand our future, it can be helpful to look at our past. This post explains our roots as e4 Services, Intellis, and eCatalyst, and each founder's vision for caring for the teams who care for others.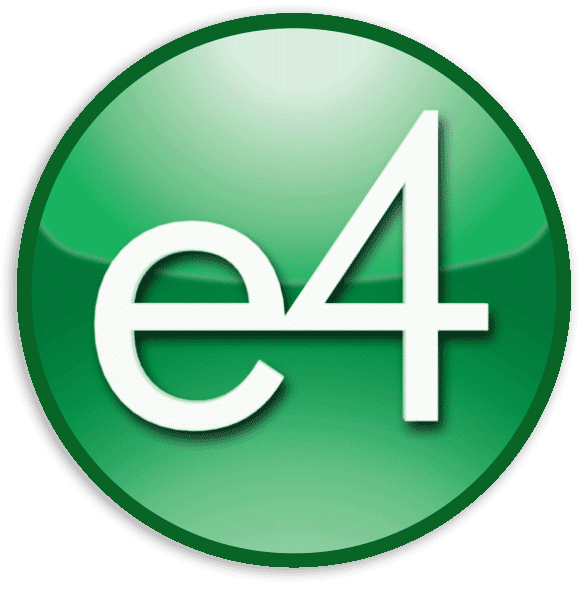 e4 Services: Pioneers in uniting information technology and health information expertise
e4 Services, founded by Niall Doherty and Mike Brensinger, RHIA, CPHQ, began its journey in the early 2000s with an initial project at Denver Health. United by their unique expertise and passion for delivering solutions where HIM and IT converge, Niall and Mike filled an industry gap through an initial focus on Soarian (now the Oracle-Cerner clinical platform) and later expanded to become a full-solution provider of HIM, coding, revenue cycle, and health IT services.
The combination of an innovative approach, lean culture, and people-first ethos set the company apart. And their unique blend of health IT and HIM knowledge differentiated e4 Services from other healthcare consulting firms. Niall and Mike built the foundation for e4health through inventive problem solving and dedication to the loyalty effect: that by taking care of the customer, the longstanding partnerships formed would take care of the business.
Intellis: Proven partner in data integrity and accuracy during major system change 
Intellis emerged in 2012 under the guidance of Alex Arango, David Van Doren, RHIA, CCS, Daniel Cooke, Shawn Van Doren, RN, BSN, CCS, Jeffrey Van Doren, and Glenn Schweidler, RHIA. Initially formed as R3 Health, the company transitioned to the Intellis brand in 2018. The team began as health information services providers and quickly grew to specialize in coding, auditing, education, and training. In 2020, Intellis expanded its offerings to become a leading data acquisition, conversion, and validation partner supporting hundreds of health systems during IT implementations, optimizations, mergers, and acquisitions. Their dedication to compliance and quality has ensured the industry's highest levels of clinical data accuracy and integrity.
David Van Doren, Intellis co-founder and collegiate friend, Mike Brensinger, recognized the potential to harness decades of data management, coding, and health information expertise across the Intellis and e4 Services teams. The two companies joined forces in 2022, and today their combined vision, values, and culture bring unparalleled value and service to the healthcare industry.
eCatalyst: Added blended shore coding and mid-revenue cycle knowledge for highest quality work 
eCatalyst was founded by Chris Meyers following her tenure as HIM Administrator for Banner Estrella Medical Center in Phoenix, Arizona. eCatalyst was born out of a visionary initiative to implement paperless patient medical records at the bedside. Chris worked with an expert team to launch one of the first EMR systems in healthcare.
Chris expanded eCatalyst to become a premier coding and mid-revenue cycle consulting firm, leveraging a unique blend of on and offshore team members to balance both quality and cost. With an unrelenting focus on customer success, eCatalyst's work in helping hospitals and health systems improve their mid-revenue cycle outcomes solidified its proven position within the healthcare industry.
eCatalyst joined forces with e4health in 2023. Adding another level of coding and mid-revenue cycle expertise, Chris sees the alignment of values and guiding principles as core to eCatalyst's ability to produce high quality work for the united organization's valued customers.

Welcome to e4health: Empowering Better Health 
The formal industry launch of e4health celebrates a commitment to each founding company's team, customers, and industry expertise. As a unified organization, we recognize that increasing quality, productivity, and value for health systems and their providers is both critical and challenging. From ensuring the accuracy of patient data to optimizing care delivery systems, e4health's team is up for that challenge and has the track record to prove it.
When we say that e4health cares for the teams who care for others, we are not just looking forward, but honoring the three companies that have embodied this goal for decades and set us up for success. We are grateful and excited to continue to build upon their strong foundation as we achieve our mission to Empower Better Health.