Risk Adjustment and HCC Solutions
Delivering value-based reimbursement support with audit accuracy, efficiency, and clear guidance.
Today, ICD-10-CM coding is ever-evolving and complex. e4health strives to simplify complicated coding methods by providing a thorough understanding of Risk Adjustment and Hierarchical Condition Categories (HCCs).
Diagnoses have an increasing role in reimbursement. The Risk Adjustment (RA) payment model is based on the assignment of diagnoses to disease groups known as HCCs. HCCs capture the severity of illnesses as well as acute and chronic conditions for patients. Risk scores associated with HCCs are tied to reimbursement and based on documented diagnoses.
Risk Adjustment in Healthcare
Risk Adjustment is associated with Medicare Advantage plans (CMS HCC), Medicare Part D (prescription coverage), the health insurance marketplace under the Affordable Care Act (HHS HCC), and Medicaid managed plans. Current projections predict that up to 40% of Medicare beneficiaries will be in Medicare Advantage plans in the early 2020s and up to 50% by 2025. As the healthcare industry's reimbursement methodology continues to transition from a "fee-for-service" model to "value-based" care, risk adjustment is more important than ever.
Unparalleled Risk Adjustment and HCC Auditing Expertise
Boasting years of experience and the successful review of thousands of records, our credentialed HCC coders and auditors maintain exceptional accuracy and deliver meticulous work. With  our proprietary data analytics tool, we identify potential losses and gains and highlight missed opportunities. We then conduct education sessions that determine pitfalls, patterns, and trends that can lead to optimized RAF (Risk Adjustment Factor) scores.
No one is better prepared to handle RA/HCC assessments and education than our e4health subject matter experts. Unmatched expertise:
Credentialed leadership team: RN, RHIA, RHIT, CCS, CCDS, CDIP, CRC, CPC
Advanced knowledge of the CMS landscape
Provided significant consulting input on various federal agency coding procedures
Partnered with providers in leading medical centers to assess, educate, and implement inpatient & outpatient CDI practices
Reviewed over 40,000 records while managing audit processes
Performed the Secondary Validation Audit (SVA) for a Risk Adjustment Data Validation (RADV) audit for the past five years
Presented education sessions that identify pitfalls, patterns, and trends that can lead to optimized RAF (Risk Adjustment Factor) scores
Meet Our Coding + CDI Leader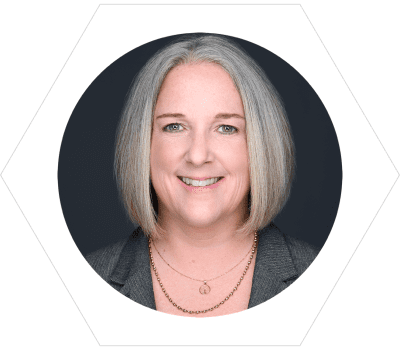 Kristy Evans, RHIT, CCS, CPC
Senior Vice President of Coding and CDI
Kristy is a recognized industry expert advisor in the areas of auditing, coding, education, and CDI. She has held strategic leadership positions in vendor, facility, and physician pro-fee environments. As a successful instructor and team builder, Kristy has educated new and seasoned coders, CDI professionals, payers, physicians, and other specialized clinicians. Kristy's work builds trusted and enduring partnerships with clients.
Kristy has led top-performing revenue cycle transformation for major health networks and worked with domestic and global delivery teams to ensure performance outcomes, providing technical and subject matter expertise. She has also served in a variety of roles, including VP of Operations, Client Services Director, Manager of ICD-10 Coding and Clinical Education, and Corporate Coding Manager.
"e4health is always available and provides additional support whenever requested, even at times with little notice due to volume increases. Their quality including the constant internal audits of their staff makes e4health a better partner."
Coding Executive, Mid-Sized Northeast Health System
Coding and CDI Capabilities
Coding Solutions
Improve quality and productivity goals with our AHIMA and AAPC certified medical coding team.
Auditing Solutions
Conduct audits and deliver targeted education with our domestic full-time experts.
Education and Training
Mid-Revenue cycle, medical coding, and CDI education and training that maximizes professional performance and optimize outcomes.
CDI Solutions
Capture documentation specificity and maximize efficiency with a consultative approach.
Risk Adjustment and HCC Solutions
Delivering value-based reimbursement support with audit accuracy, efficiency, and clear guidance.
Coding Integrity Software Solutions
Access detailed analysis and customizable reporting for any audit type and quickly analyze productivity and reimbursement.